Jim Baxter - Slim Jim
£

34.99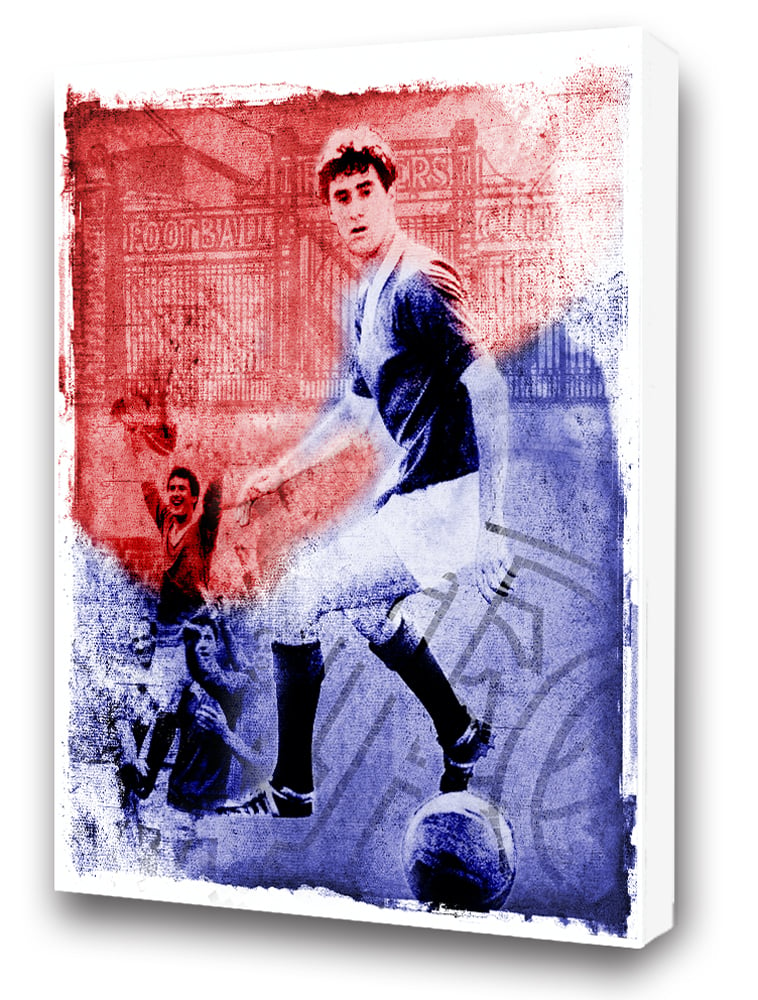 Jim Baxter - Slim Jim, Rangers Football Club
Two Canvas Sizes available:
20" x 16" or 30" x 20"
• Next working day dispatch.
• Quality canvas print
• Supplied ready to hang.
• Stretched box frame canvas.
• Fade resistant for up to 75 years.
• Other sizes available on request.
James Curran Baxter (29 September 1939 – 14 April 2001) was a left-footed Scottish footballer who played as a midfielder. He is generally regarded as one of the country's greatest ever players. He was born, educated and started his career in Fife, but his peak playing years were in the early 1960s with Rangers, whom he helped to win ten trophies between 1960 and 1965, and where he became known as "Slim Jim".
In his prime, Baxter was known for his ability to raise a team's morale, his good tactical vision, precise passing and ability to send opponents the wrong way.
In the 1967 match against England, who had won the 1966 World Cup, he taunted the opposition by ball juggling while waiting for his team-mates to find good positions. Although he was given most of the credit for the 3–2 win, some commentators wished he had made an effort to run up a bigger score.